Midas company
MIDAS has almost 30 years of experience in running a modern enterprise. We rely on innovation and modernity in achieving goals. We focus on people, their knowledge and imagination.
Our history and acquired knowledge allowed me to achieve today's position.
Midas are people
The MIDAS company is primarily people and the functions and tasks entrusted to them based on trust. We care about the future, that's why we invest in people, their ideas, vision and creativity.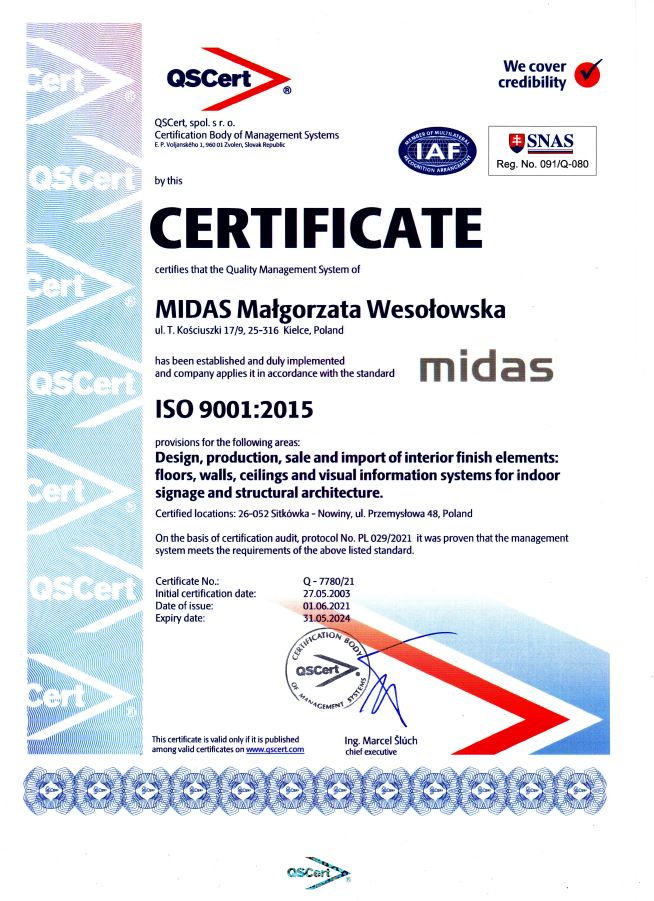 Certificate confirming that the Quality Management System at MIDAS has been established and properly implemented, and the company applies it in accordance with the ISO 9001: 2015 standard. The first ISO certificate was obtained by MIDAS in 2003.